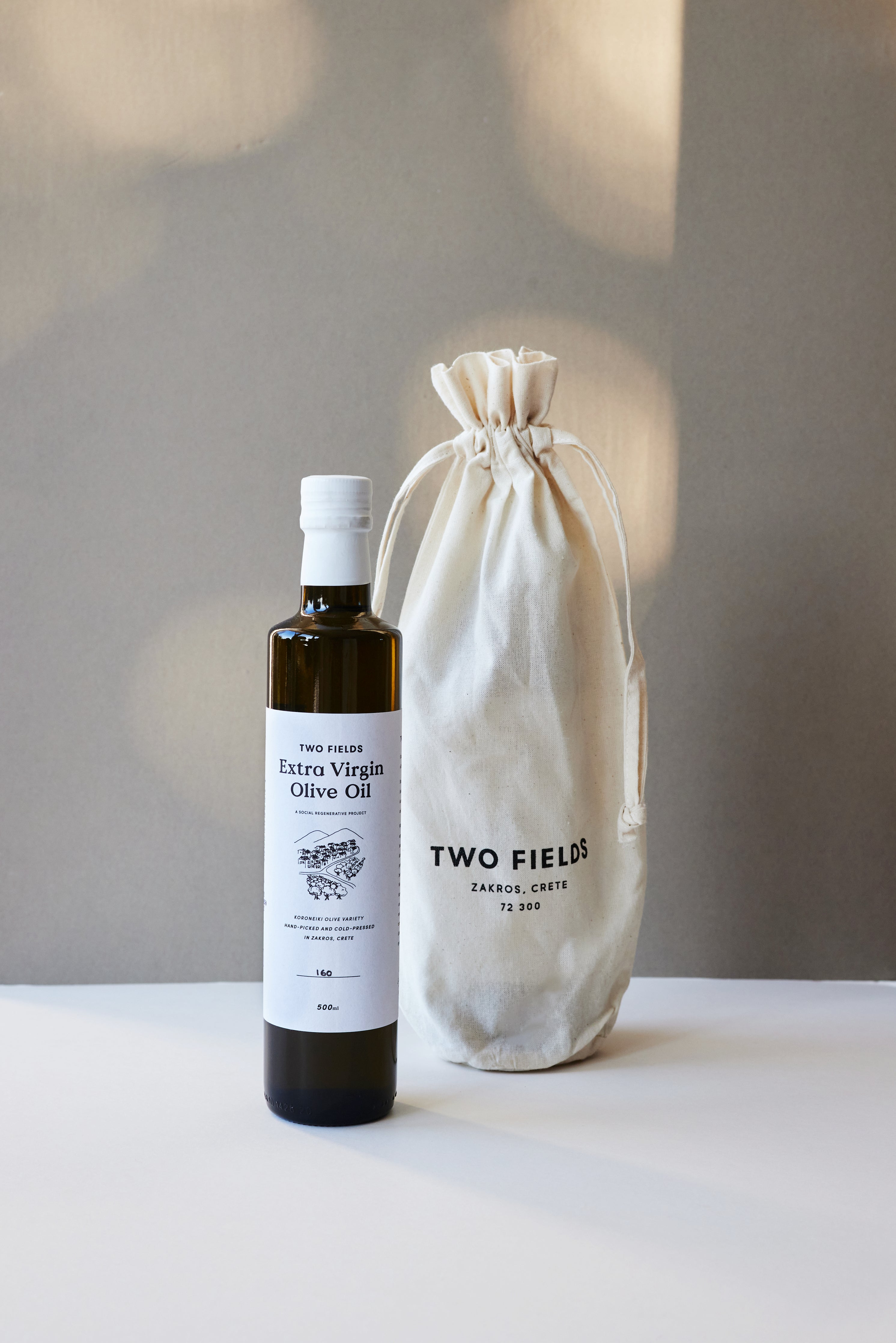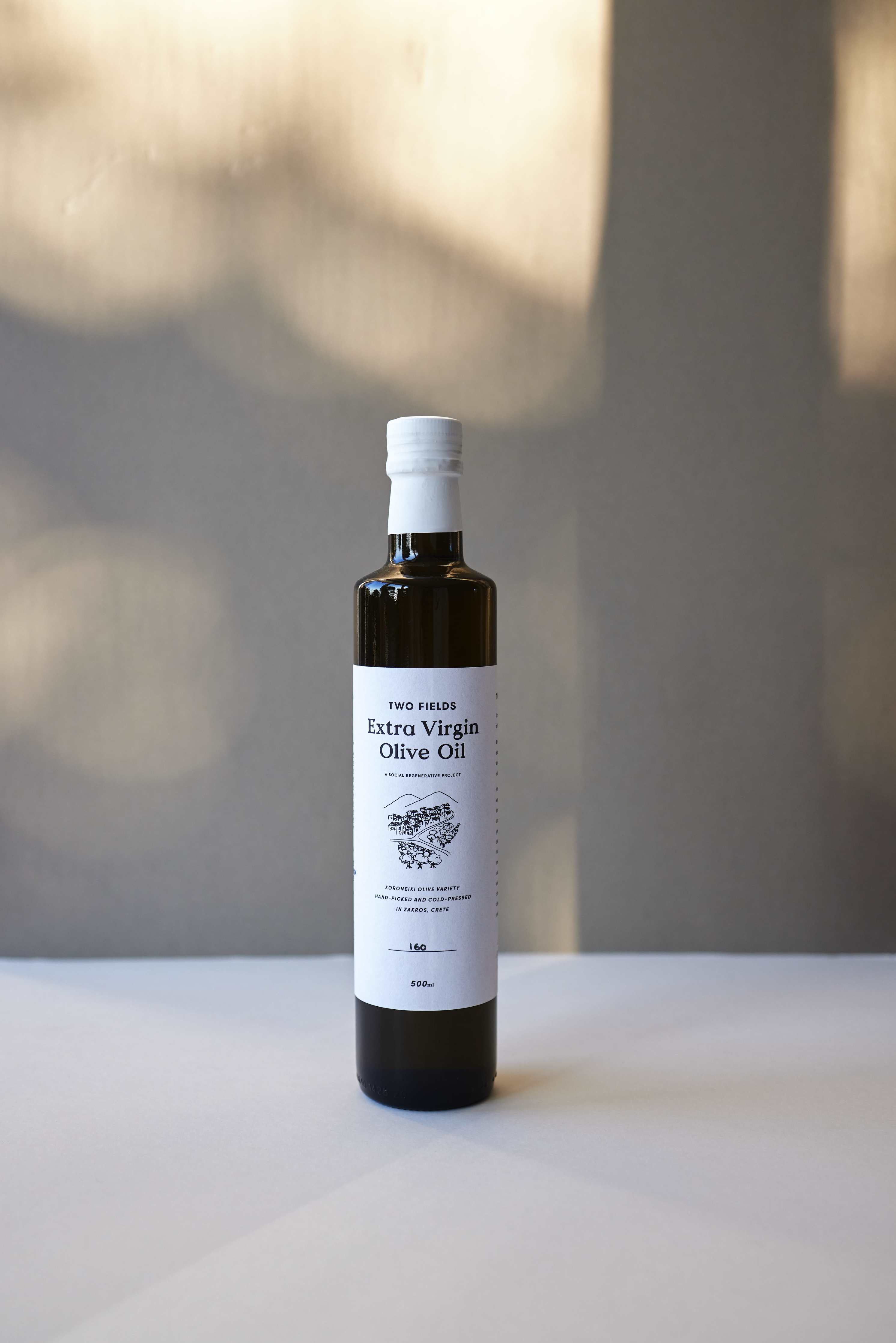 Extra Virgin Olive Oil with Gift Bag
Description
A limited batch of Extra Virgin Olive Oil produced by our Community Collective + a natural cotton gift bag. 

The very first drops of new season olive oil, picked in November '22. A slightly earlier harvest, giving a greener, more fiery flavour.
Produced through The Two Fields Social Regenerative Project - Teaching regenerative farming practices on the ground while providing fair secure livelihoods to local families in Crete.
Order two bottles and only pay the postage for one 
Tasting Notes
A light & fruity olive oil with a peppery finish. Perfect for dipping, dressing and drizzling.
While every batch is connected by the land it's grown on, the variety of olive and the location of the fields, each is unique based off the year it's grown and pressed.
Ingredients
100% Koreneiki Olives From Zakros, Crete
Extra Virgin Olive Oil with Gift Bag
Protected Designation Of Origin
Officially recognised for quality, craft and connection to land
Our region, Lasithi, is officially recognised as a renowned area for the production of olive oil deeply linked to local craft and land. This is an EU quality scheme to protect areas with renowned food produce from being imitated. Every step of production happens within Zakros.